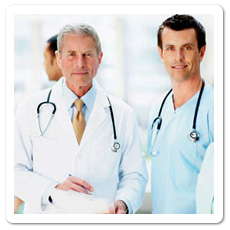 Dr. Dagoberto Rodriguez M.D., founder of Royal Men's Medical Center, is dedicated to providing real hormone therapy to the general public. In years past, authentic hormone treatment has usually only been available to the rich and famous, like example Sylvester Stallone.
Dr. Rodriguez has been practicing medicine since 1990. He completed his residency at Emory University in Atlanta, Georgia. From 1997 to 2000, he was the chairman of his department at Coral Springs Medical Center. Dr. Rodriguez also served on a peer review committee for Blue Cross Blue Shield. In addition to his practice, he has been teaching the third year Family Practice residents from the University of Miami School of Medicine since 2004. His most recent venture is to serve as Vice Chairman of his department at North West Medical Center.
If you suffer from low testosterone or any other hormone deficiency, the best testosterone therapy for sale may be exactly what you need.